Marking Gauges
An original design by Florip Toolworks. Your cut is only as accurate as your layout line.
The Little One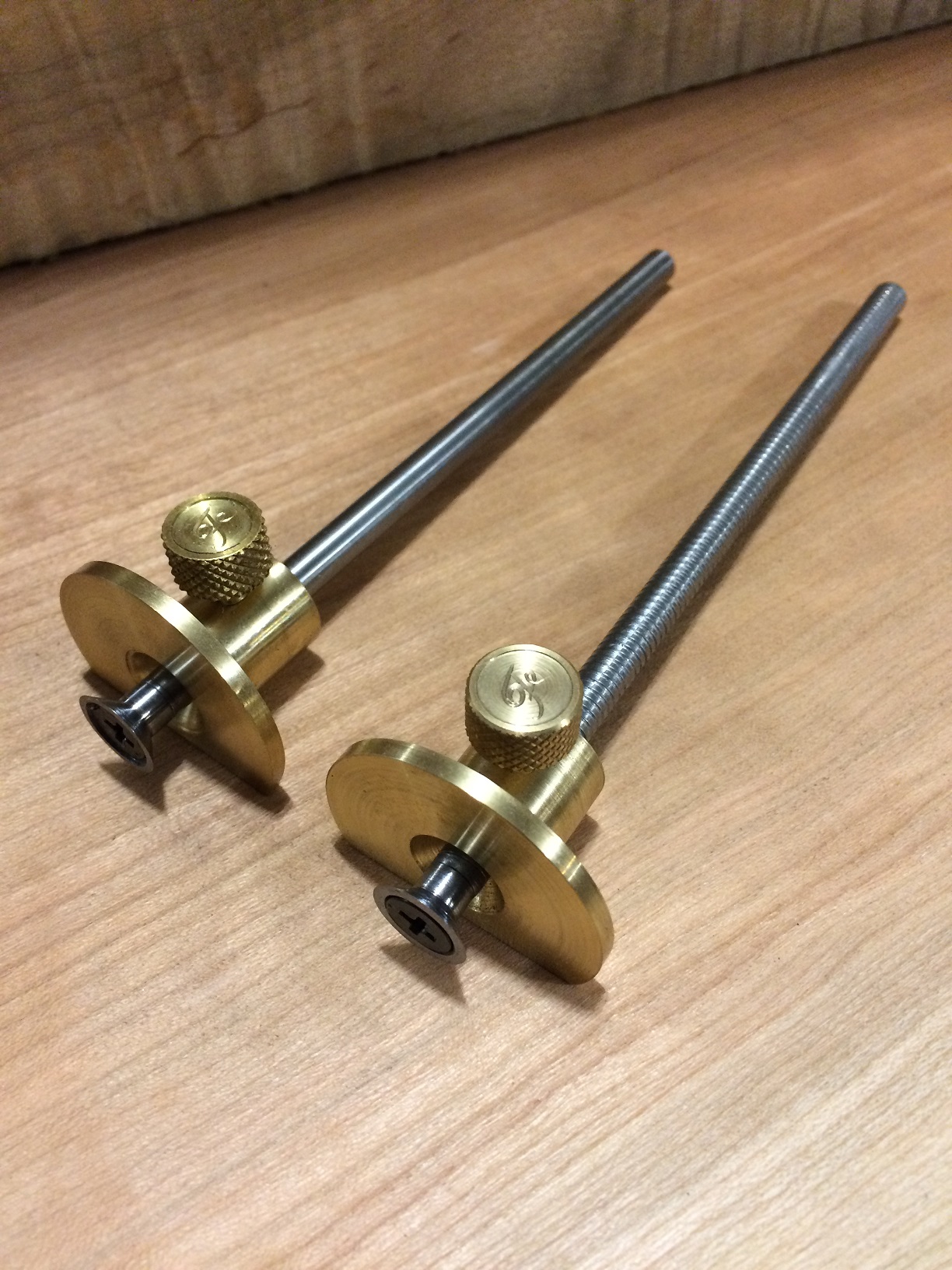 Materials:
Grade 5 Titanium shaft (weighs less than 2/3 ounce)
O1 tool steel cutter. The cutter itself is made with a threaded shaft, it threads into the shaft. No retaining screw.

1.5" Brass 360 fence
Features:
Flat on the fence allows the user to strike a line on material 1/8" thick while it is supported on a work surface. Also prevents rolling.
There is a light thread cut on the shaft and inside the fence. This allows the fence to slide smoothly without any rotation for quick adjusting- add side pressure to engage the threads for fine adjustments.
"The Big One"

I designed and built this gauge because I wasn't happy with the generic wheel marking gauge I had been using. My main complaints were:
Small fence - Would allow the gauge to pivot as I marked my work.
Round fence - Allowed the gauge to roll off the workbench.
Poor fit - The cutter would come loose from the shaft and the fence had a sloppy fit.
Overall feel - I wasn't confident in the tools ability to put down consistent layout lines.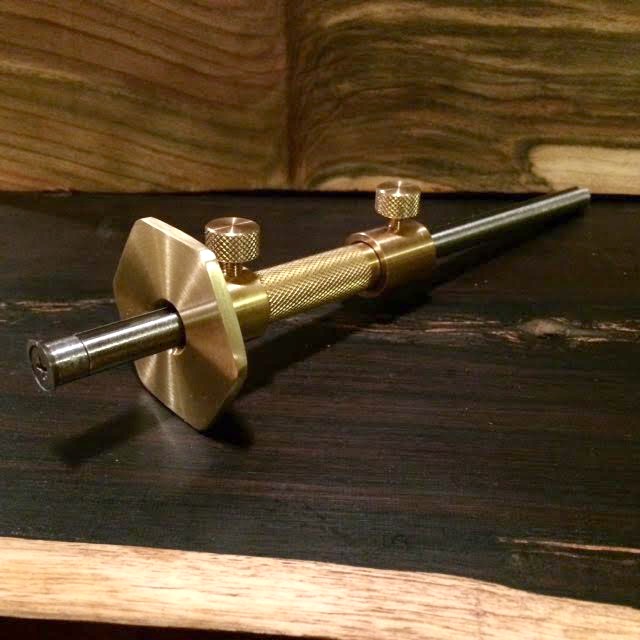 Below is a list of features that make up the Florip Toolworks gauge.
Micro adjust with 5/8" travel.
2" wide fence to provide a solid footprint on your workpiece.
Hexagonal fence to prevent the gauge from rolling off the bench.
With just under 9" of length, this marking gauge will tackle most f your layout needs.
Easy to sharpen O1 tool steel cutter.
Choice of stainless steel, beryllium copper, or grade 5 titanium shafts.
It's often called "beefy".
Purchase Yours


Demo Video