Rulers
Titanium Measuring Tools
Now offering a range on measuring tools. All current rulers and blocks are machined from grade-5 titanium. Titanium is strong, non-magnetic, and won't corrode. Current turn around time for orders is one week.
6" Flex Ruler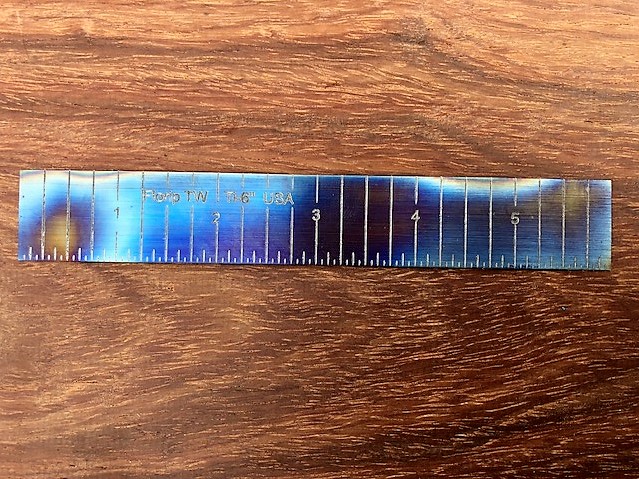 -6" length .020" thickness
-16th inch increments
-CNC engraved
-Color pattern will vary
*Rulers are currently sold out. Hope to have some on hand within the next month.