Marking Gauges
An original design by Florip Toolworks. Your cut is only as accurate as your layout line. NOTE: DUE TO HIGH SAW ORDER VOLUME, I AM NOT OFFERING MARKING GAUGES AT THIS TIME.
---
The Little One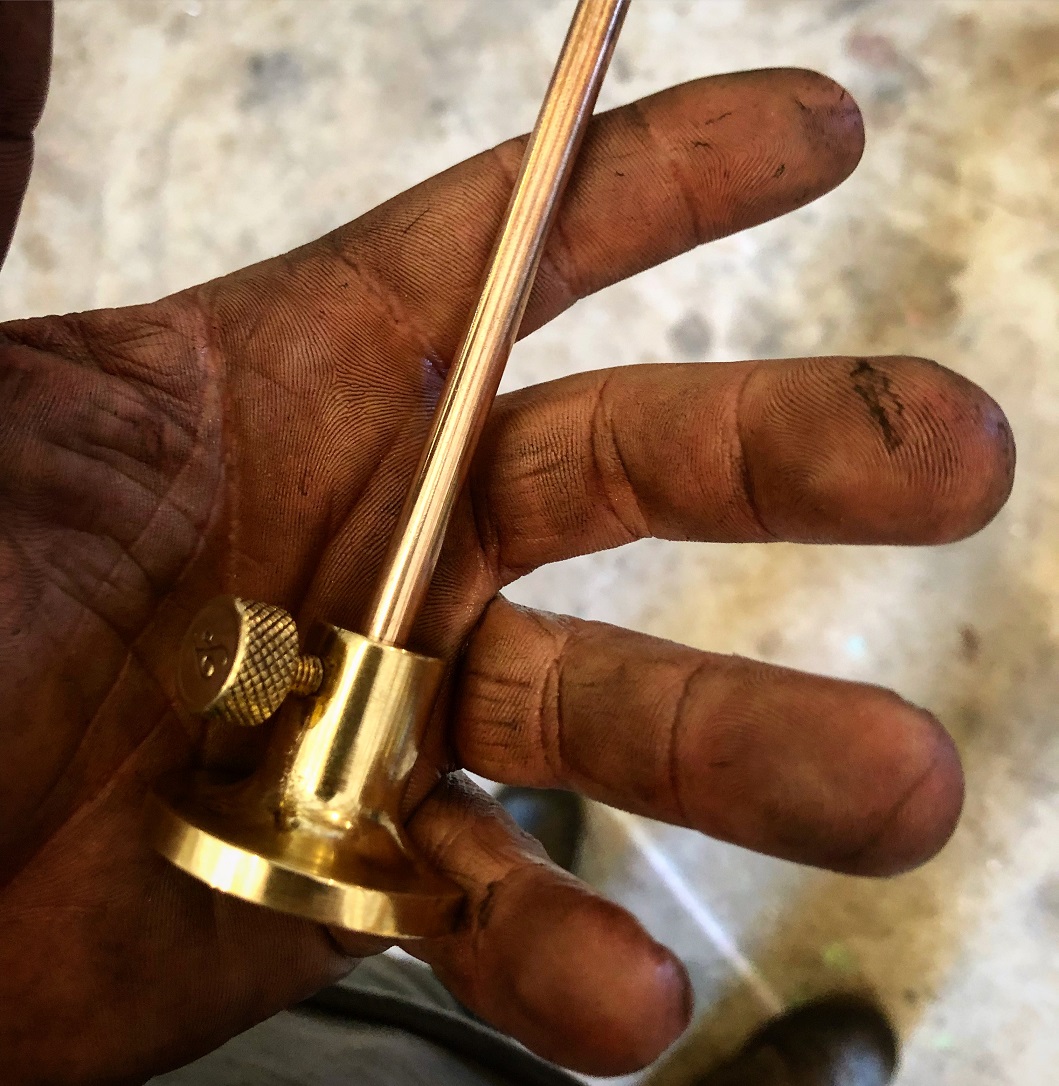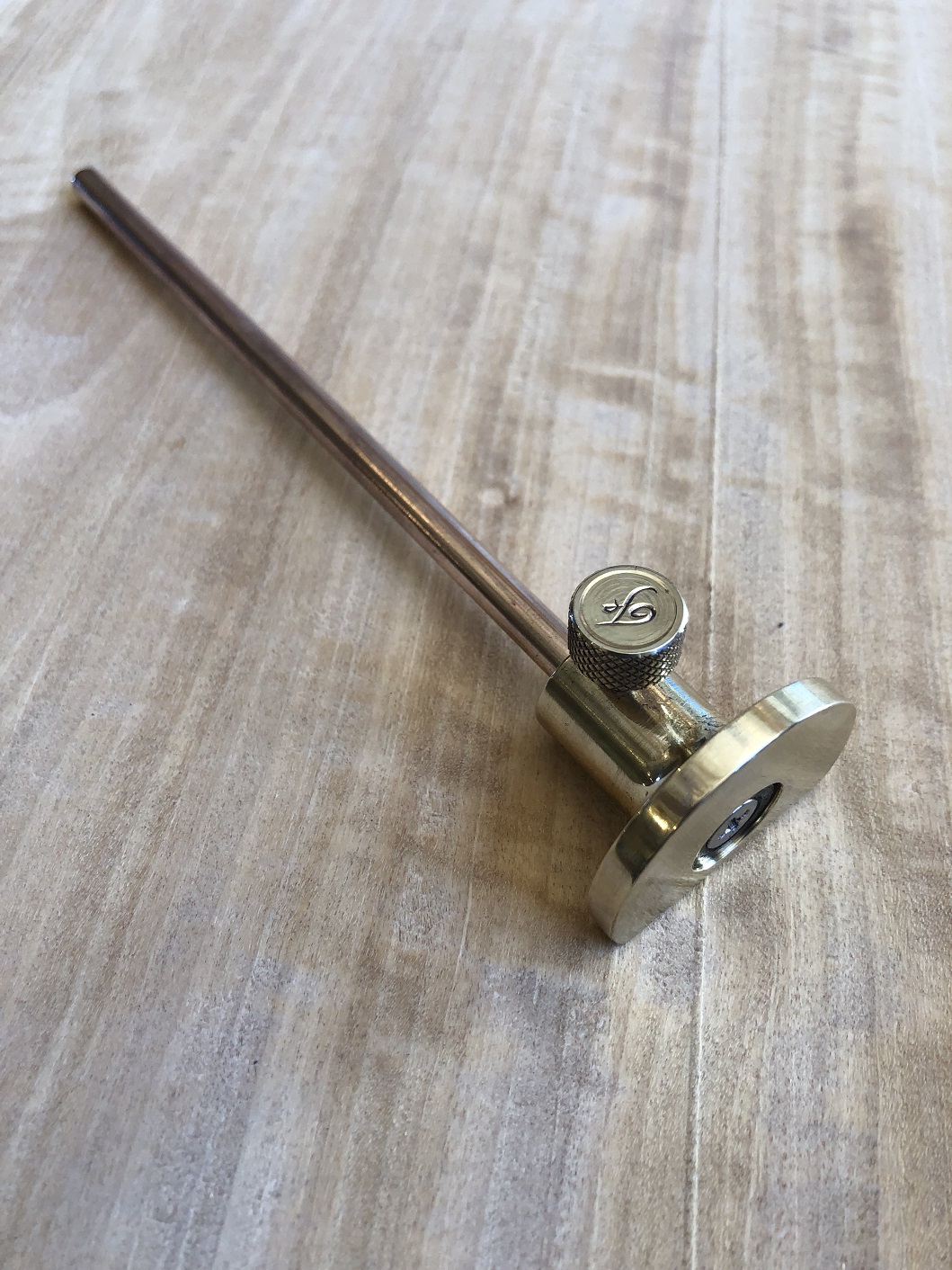 Specs

Flat on the fence allows the user to strike a line on material 1/8" thick while it is supported on a work surface. Also prevents rolling.
Shaft length is 5 1/2"
1/2" O-1 cutter
1.5" wide fence
Fence is counterbored to allow full retraction of the cutter.
Shaft material is full hard phosphor bronze….it's good stuff.
"The Big One"

I designed and built this gauge because I wasn't happy with the generic wheel marking gauge I had been using. My main complaints were:
Small fence - Would allow the gauge to pivot as I marked my work.
Round fence - Allowed the gauge to roll off the workbench.
Poor fit - The cutter would come loose from the shaft and the fence had a sloppy fit.
Overall feel - I wasn't confident in the tools ability to put down consistent layout lines.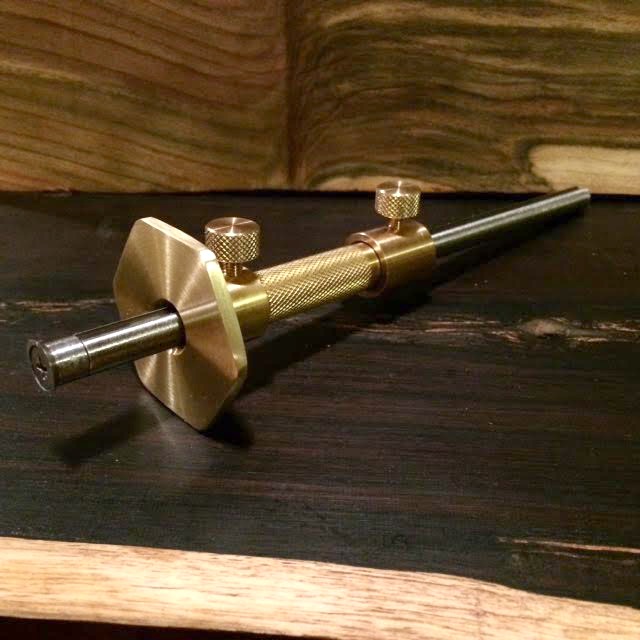 Below is a list of features that make up the Florip Toolworks gauge.
Micro adjust with 5/8" travel.
2" wide fence to provide a solid footprint on your workpiece.
Hexagonal fence to prevent the gauge from rolling off the bench.
With just under 9" of length, this marking gauge will tackle most of your layout needs.
Easy to sharpen O1 tool steel cutter.
Stainless shaft.
It's often called "beefy".
$110 plus $10.00 shipping


Demo Video